Woman; sola 6
20″ x 22″
Oil on Linen
Price: $1200 $825 + tax and shipping
The woman in this painting comes originally from the painting: Woman; searching home.
This painting is part of a series based on the original Woman; sola painting.  Like variations on a song, each of the paintings provides a unique aspect of this woman, who has so much to say to us.
There is an interaction between the differing yellows that brings a liveliness to this painting.  The shades of yellow were carefully chosen to create both a sense of movement and unity.  The yellows were also worked to find the right sense of feeling through the relation with the blue-green color.
The blue-green color of the main movement is a unique color that I create, partially through mixing on the palette, and partially through glazing by hand rubbing layers of paint one on top of the other.
The main calligraphic movement comes from two main inspirations:
The Chinese character for woman: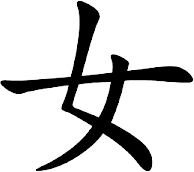 2. Sketches I made from a tree in Argentina, called the Palo Borracho.  The Palo Borracho (drunken stick) is a very unusual looking tree, having a large bulbous area in the lower trunk.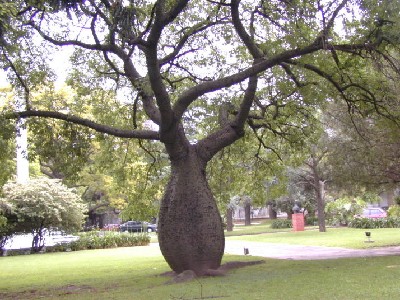 I worked on sketches to find the right movement for the painting, looking at Chinese calligraphy, but also thinking about Picasso, interestingly enough.
The large areas of white and blue are influenced by Chinese paintings of clouds in the mountains.