Robert Ian Najlis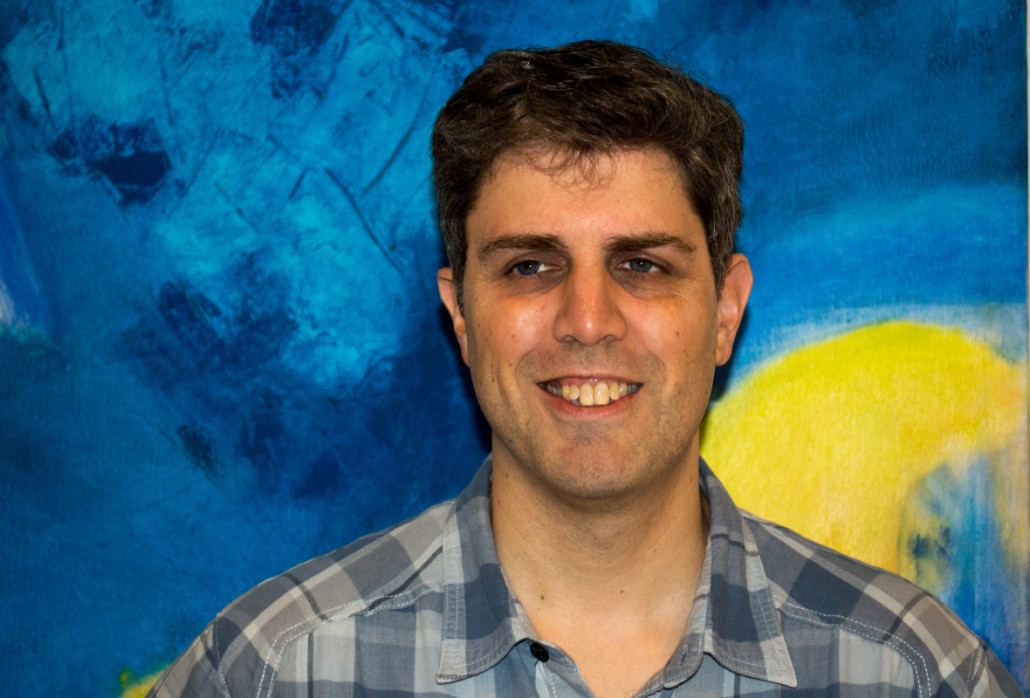 ---
Robert Najlis was born in Brooklyn, NY and grew up in NJ, with frequent trips to museums and concerts in NYC.  He is currently studying to receive his Masters of Fine Arts at the University of Massachusetts Dartmouth.  Along with oil painting, he is studying art theory, contemporary music and fiber arts.
One of his earliest memories from childhood is of looking up in the Museum of Modern Art in NY, and standing transfixed in front of a giant painting by Miro.  He also remembers fondly the Monet waterlilies that spanned three walls, and, one of his personal favorites, the Matisse rooms in the old Museum of Modern Art in New York.
Najlis' early training began with a kind woman named Mrs. Shapiro, who, besides teaching him the fundamentals of drawing and painting, also gave out cookies after each class.  At 14 Robert began studying oil painting with Jock Macrae, a graduate of the Art Students League of New York.  
Najlis then went on to study painting at Hampshire College, Indiana University and the Corcoran College of Art and Design,  Corcoran proved especially important to him, as he met and studied with Tom Morris who introduced him to many of the older classics of art instruction, including many books dating back to the 1800's and before.
From there Najlis moved back to New York City, home for him and home for the Art Students League of New York.  Upon arriving at the League, he first studied figure drawing with Michael Burban, an instructor in the lineage of Robert Beverly Hale and George Bridgman, going all the way back to Titian.  This helped to solidify his figural work, which, although he is now an abstract painter, is something that Najlis still considers essential to his work.
Finally Najlis was introduced to Frank O'Cain, an abstract painter in the direct lineage of Hans Hofmann and the New York School.  Hans Hofmann painted with Picasso and Matisse, was close friends with Kandinsky, and was one of the people most responsible for bring the principles of modern European painting as elucidated by Cezanne over to the US.
While the concept of lineage is not often used in fine arts today, Najlis speaks of it often.  He feels gratefully indebted to the artists before him who have developed the principles of constructing pictorial space, and equally indebted to the instructors who have shared this information with him.  Just as Arshile Gorky used to meet at Art Students League to teach DeKooning and other members of the New York school about constructing the visual space in a painting, so have artists such as Frank O'Cain taken the time to share such fundamental principles with him.  According to Najlis the passing on of the craft of painting was common, and is something to be honored and furthered.
Najlis has since furthered his learning by studying theories of color by Rudolf Arnheim.  This has helped him to understand the movement of color in a manner similar to movement in music, creating tension and resolution, places that move together and areas that separate.  This allows for the use of color to create emotional movement similar to the way Beethoven would create a symphony, or Miles Davis would play jazz.
As with Hans Hofmann and many of his students, Najlis had an interest in the use of space in Chinese paintings and calligraphy. Having lived in Taiwan and learned Chinese, Najlis was in an excellent position to be able to learn Chinese calligraphy.  He was fortunate enough to find a teacher who, while very clear about traditional Chinese fundaments of calligraphy, was also able to focus on working with Chinese calligraphic concepts in a Western abstract painting context.  
Najlis worked assiduously to bring the Chinese ideas of line, movement and rhythm together with Western ideas of color and planal movement.  Through this work and study, Najlis has been able to create a style uniquely his own. While influences come from various times, cultures, people and places, Najlis' own unique personal history combined with his knowledge of languages and cultures have helped him to take in all of these influenes and make them native to his own life. As Najlis says: "I view all of these influences as speaking the visual language, to me they are not foreign to one another. Though the artists might have spoken a different language, their artworks communicate across a visual language"