Color Movement Theory
Revolution in Color Thinking
Learn More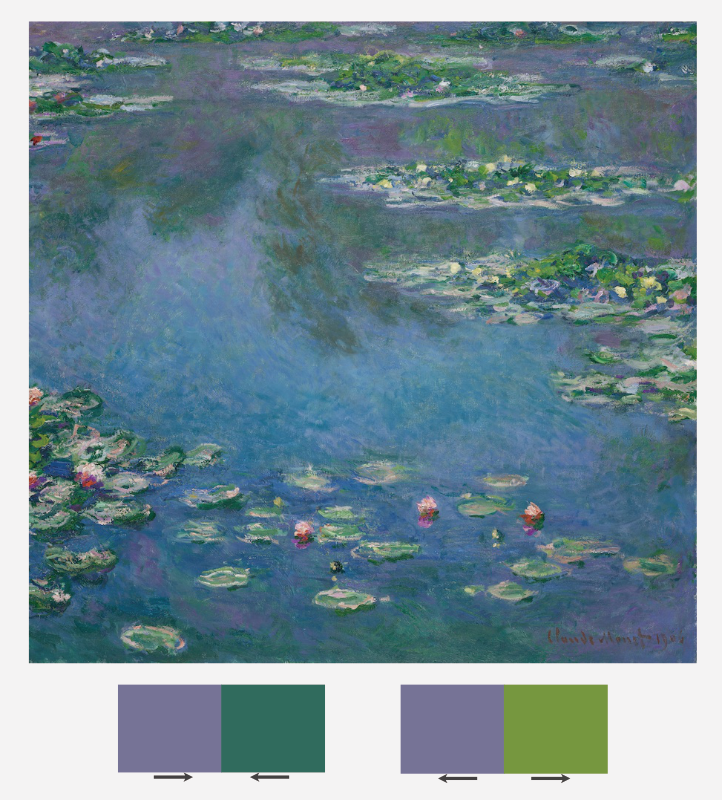 Claude Money, Water Lilies, 1906, Courtesy of The Art Institute of Chicago.
Color Movement Theory is a revolution in color thinking. A simple, fluid, and intuitive way to understand compositions and relationships through the natural language of color.
Colors have a life of their own, they live differently inside each of us. We need a theory that can respond to that.
Color Movement Theory Is That Theory!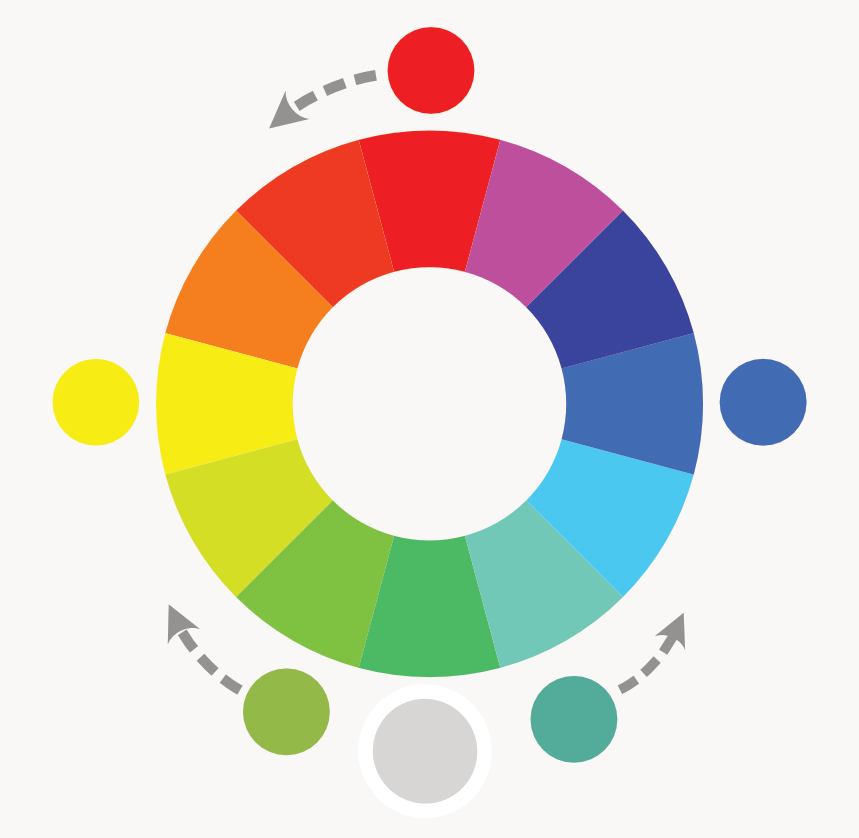 Colors move towards and away from each other.
Harmony and Tension
Harmony and tension imbue our everyday life, and underlie all arts, from music, to dance, literature and beyond. Across cultures and times artists have applied the same principles to make their colors sing.
Color Movement Theory is focused on the relationships between colors, which we tend to use in composing and arranging colors.
The book does not focus on color mixing, though it can help us develop a deeper understanding of color which will also help our color mixing ability.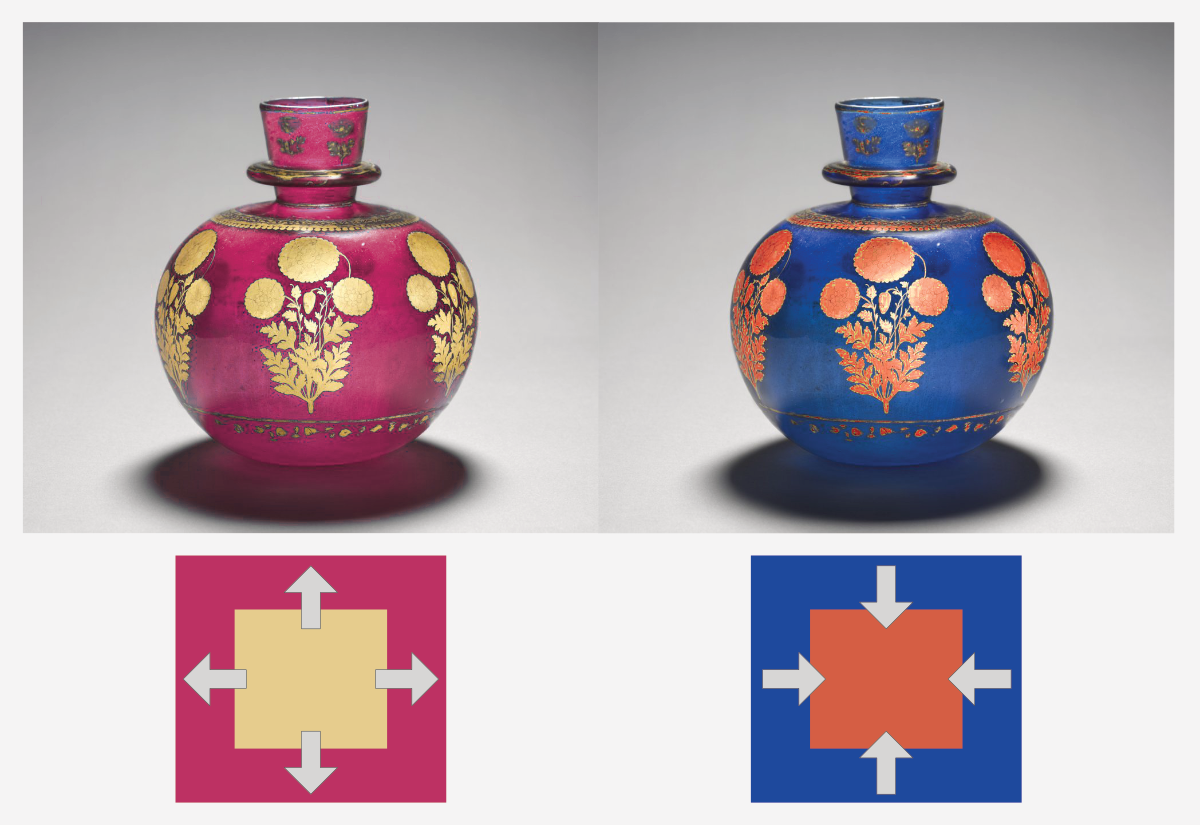 Two different Chasing movements show on the Hookah Base.
Colors Exude Energy
Color Movement Theory can help us to see color more clearly, and better understand its discourse.
It can be applied to painting, fashion, photography, design, or any place where we use or see color.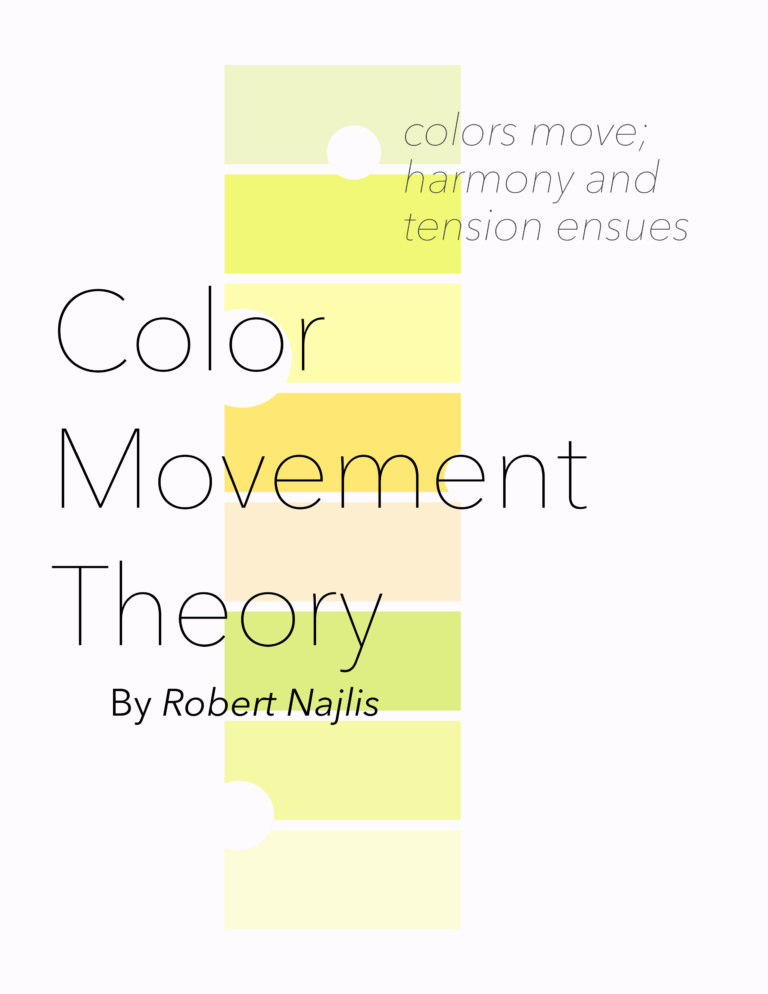 New eBook!
Whether you are an artist or an art lover, Color Movement Theory will help you unlock the exciting world of color for you.
Analyze color movements and relationships in depth.
Over 250 illustrations and examples from famous artwork.
Available in PDF and ePub
Learn More