Woman; sola
36″ x 48″
Oil on Linen
Price: $3500 $3200 + tax and shipping
The woman in this painting comes originally from the painting: Woman; searching home
Looking at that painting, I felt that the woman therein had more to say.  Through further inquiry and listening, I found there was more movement and emotion to be found in the original movement.
There is an interaction between the differing yellows that brings a liveliness to this painting.  The shades of yellow were carefully chosen to create both a sense of movement and unity.  The yellows were also worked to find the right sense of feeling through the relation with the blue-green color.
The blue-green color of the main movement is a unique color that I create, partially through mixing on the palette, and partially through glazing by hand rubbing layers of paint one on top of the other.
This painting was begun while I was living in Buenos Aires, but finished after I returned to the US.  It is inspired from a number of sources.
The main calligraphic movement comes from two main inspirations:
The Chinese character for woman: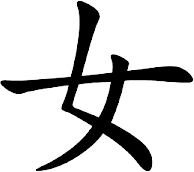 2. Sketches I made from a tree in Argentina, called the Palo Borracho.  The Palo Borracho (drunken stick) is a very unusual looking tree, having a large bulbous area in the lower trunk.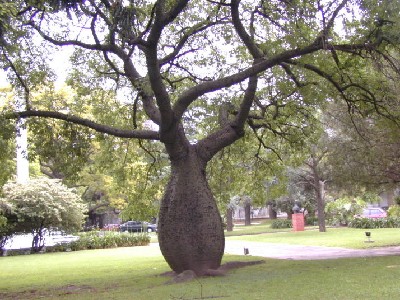 I worked on sketches to find the right movement for the painting, looking at Chinese calligraphy, but also thinking about Picasso, interestingly enough.