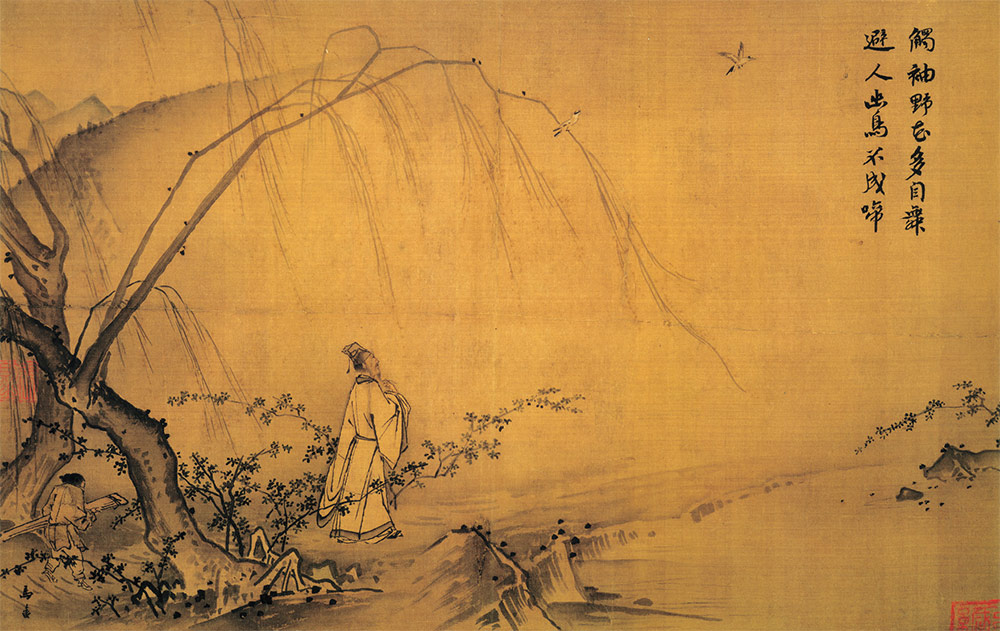 For a long time now Chinese calligraphy and painting has been an important influence in my art. There is a different sense of the use space and movement in Chinese art than in Western. I studied Chinese calligraphy in order to better understand this sense of space.
Of course, I am not the only Western artist to be influenced by Asian art, there have been many, including Van Gogh, and Franz Kline. Also, Chinese calligraphy has not stood still either, and modern Chinese calligraphy has can look quite similar to Western abstract art, as in the painting called Gazing, by Huang I-ming.
This is an older piece, in which I combined Chinese ink and collage, allowing me to combine aspects of Chinese and Western art, incorporating the flowing lines of Chinese calligraphy and the larger planes of color as seen in Western painting.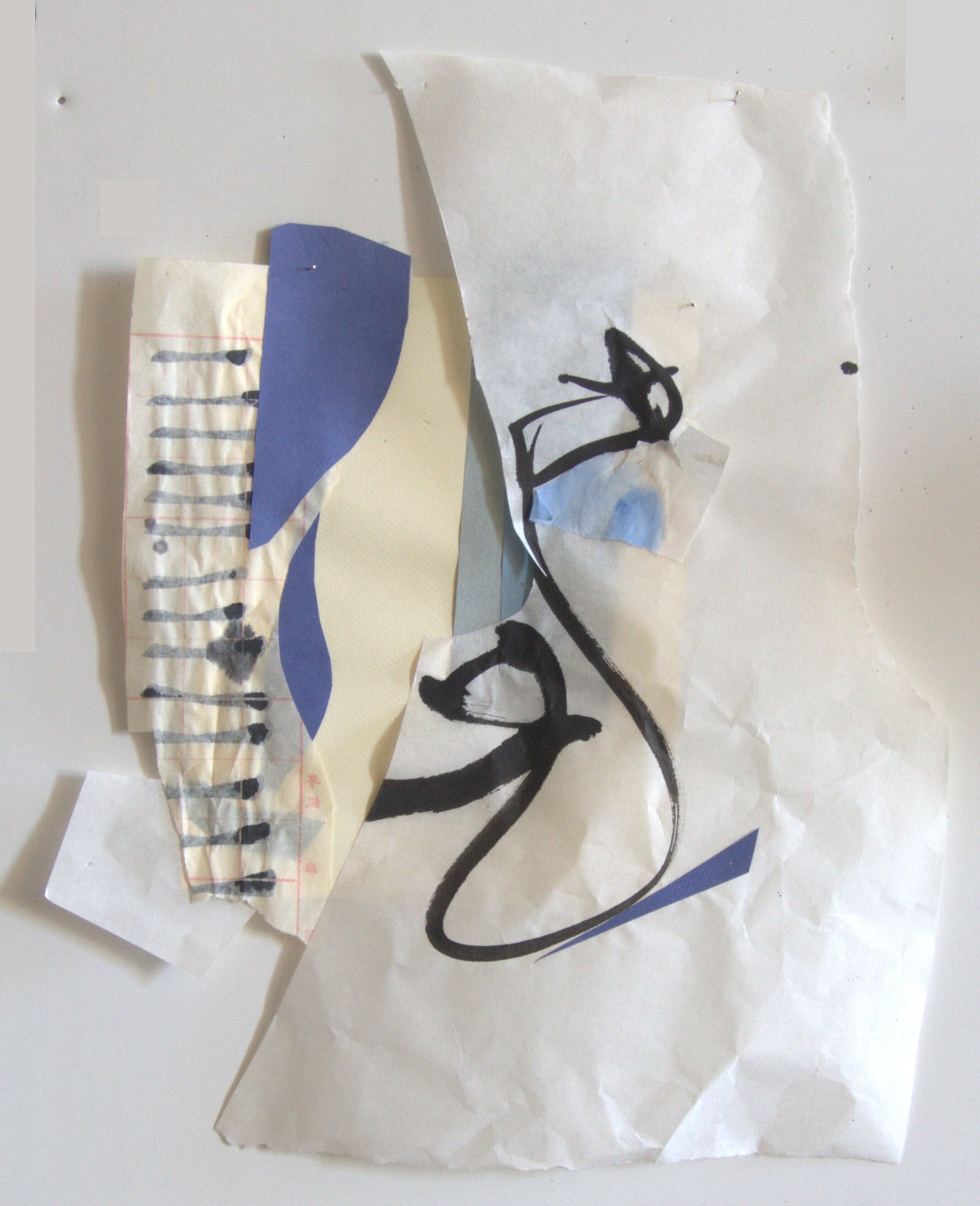 This painting is was done with acrylic paint on cardboard, in the style of a modern abstract calligraphic painting.