Description
The first volume in the Color Relativity series.
Color Relativity focuses on color as a process.
In this book we will look at color in a new way. We will look at color movement and how colors move in relation to each other. We will understand how to see colors and how to work with them.
Color is exciting. It brings joy and emotion to our lives, and to our artwork. Working with color is attractive and yet challenging. Our goal in this book is to understand some of the fundamental color relationships, while at the same time developing a flexible and lively understanding of color on a personal level. This will help us become more aware of and sensitive to colors, and to better understand their interactions and uses.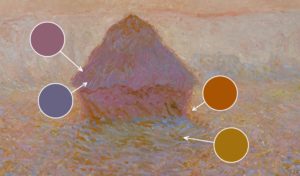 The first part of the book will be spent developing our ability to see and understand colors. Developing a personal connection to color will allow us to appreciate and use them in richer ways. Looking at a painting by Vincent van Gogh, appreciating a sunset, designing clothing or a website, all of these activities can be changed with a heightened awareness of color.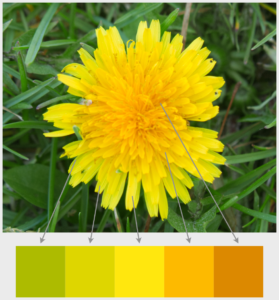 In the second part of the book we will apply this knowledge as we build an understanding of fundamental color movements. These color movements can be seen in great art across time, cultures, and mediums. We will see how they can be used to create tension and harmony, and how we can work with them. We will look at examples of these color movements in artwork from around the world and across time, including a detailed examination of Claude Monet's painting Grainstack, Sun in the Mist.

Finally, we will discuss how to use these concepts to help develop both our analytical and intuitive abilities. We will also consider how to experiment with colors both for working from what we see, as well as for creating our own colors.
Over 100 full color images!
Please Note: This is a digital ebook only. There is no physical book.