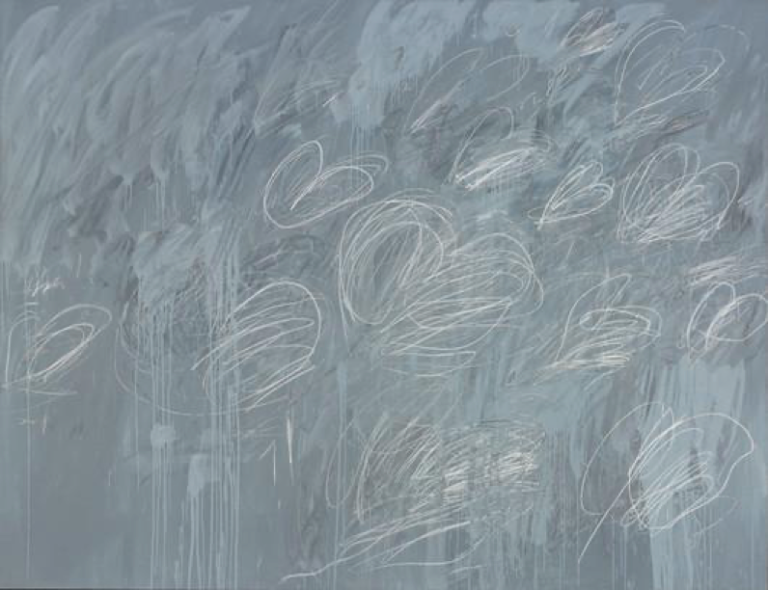 "That is the most touched painting in the museum"
~ Security guard at the RISD Art Museum in reference to the Cy Twombly painting.
This painting by Cy Twombly lives in the Rhode Island School of Design Art Museum. Twombly's paintings can seem strange and hard to understand, difficult to approach in any way that makes sense. At the same time, according to a security guard that I spoke to at the museum, this is the "most touched" painting in the museum.
Aside from the fact that we know we should not touch paintings in museums, this raises the question of why it is the most touched painting in the museum. In fact, why is it touched at all? It is a large painting at 79 x 103 inches, worked in oil paint and white crayon, it has the look and feel of a large blackboard. Perhaps it is the familiarity of the look of a blackboard, the look and feel of it brings us back home. Perhaps it is the nature of the drawing in the work, looking like scribbles and doodles.
When approached by the security guard at the RISD Art Museum and told not to touch the painting, one visitor was surprised to learn that it is in fact an oil painting, and felt it was something his young daughter could have done. Twombly's work can have this deceptive quality of seeming so simple and approachable, as if one might just as well scribbled the piece out on a dirty napkin. However, there is much more than that to Twombly's work.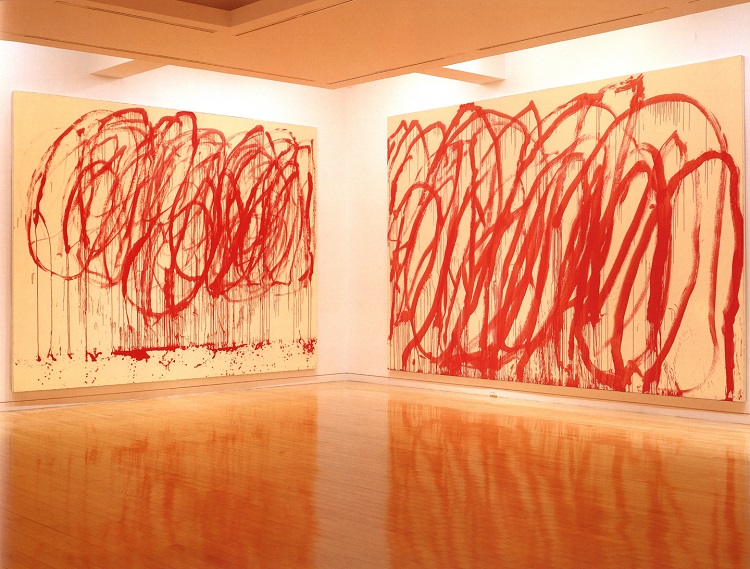 Edwin Parker "Cy" Twombly Jr.'s gestural work is influenced writing, language and calligraphy. He is interested in the process of writing and drawing and shows that explicitly in his work through layering of scribbled lines and doodles. Twombly's interest in writing may well have been influenced by his workin in cryptography while in the Army. Like many abstract expressionists Twombly worked to remove the image of the figure from his art. Tribal art also helped to influence his work as he developed his scribbled gestural style.
Above: paintings by: Robert Rauschenberg, Jasper Johns, Vaclav Vytlacil, and Frank O'Cain. (Click on images to view full size)
Twombly was also reacting to the New York School and the Abstract Expressionists. Twombly studied with Vaclav Vytlacil at the Art Students League of New York. Vytlacil was a student of Hans Hofmann, and he taught and influenced artists such as de Kooning, Knox Martin, and Frank O'Cain (Frank O'Cain was also my instructor at the Art Students League of New York). Artists such as Twombly, Rauschenberg and Jasper Johns were influenced by abstract expressionism and at the same time were also trying to distance themselves from it, in order to find their own way of abstraction and what that might mean.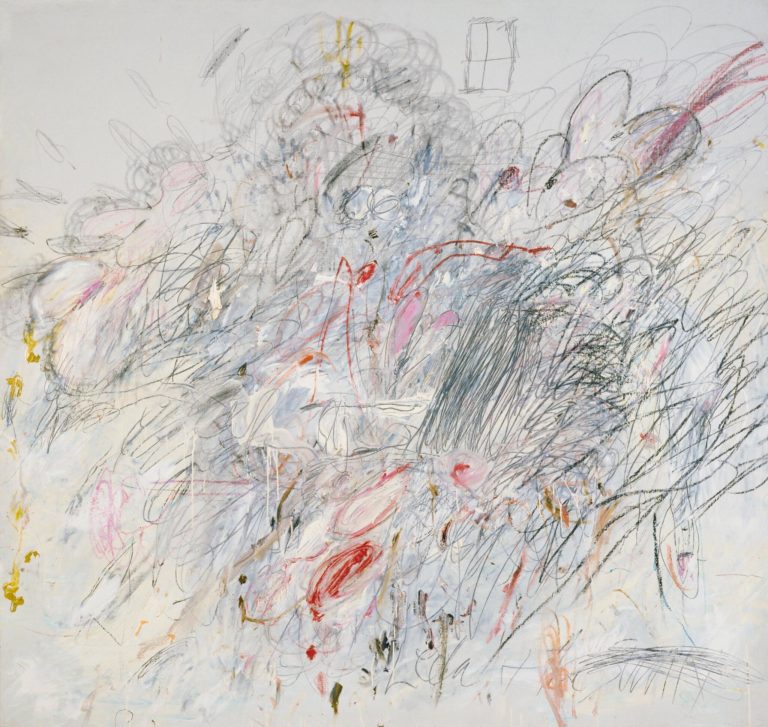 In the end, Twombly managed to develop something that has attracted and perhaps perplexed people. They might like it, they might dislike it, but they want to approach it, they want to touch it. His work is approachable and yet distant. It feels familiar and yet leaves us wondering who and where we might be.